Balcones Bathroom Improvements
We have succeeded in getting pool shade plus the new Playground and Pavilion as well as the creekside trails repaired and the loop trail through Balcones. Our next goal is: bathroom improvements, basketball court repairs, gutter addition/erosion addition on the pavilion.

We believe the bathroom will cost more than $25,000 and have currently raised $7,500 of that Thanks to all those who donated to Balcones Park during Amplify Austin!
If you missed the Amplify Austin event but would like to help us reach the funds needed please read on…
Other Ways to Donate:
Donating is simple, just choose from the options below. Every penny will go toward the Balcones Park Project and once we raise $25,000 we will work with that to try and get grants from APF to make even more improvements! (Please consider making larger donations via check to save the cost of fees.)
Note: Many employers (Dell, Apple, etc) offer a donor matching program, so you can double your donation by giving through your company to Austin Parks Foundation – Balcones Park. (Please try to note that it is for Balcones Park). PLEASE MAKE SURE TO ALSO EMAIL US at balconespark@gmail.com with the details so we can make sure the funds actually get to Balcones Park.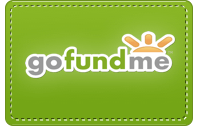 OR to save us the processing fees & make every penny count:
Mail a check to MNA (if possible please also include the Park Donor Form)
Milwood Neighborhood Association (Co-Adopters of Balcones Park)
P.O. Box 81224
Austin TX, 78708-1224
A face to face drop off. Just email or call 512-636-9176If you have any questions or technical problems, please feel free to contact us.
If you have ideas on how to help us raise the funds contact us at balconespark@gmail.com or call 512-636-9176!!